Our Community
Since Baird opened its doors in 1919, we have acted on our commitment to give back to the communities we serve.
Click here
to see how one of our very own is giving back to the community through scholarship.
BAIRD GIVES BACK WEEK:
Baird employees take part in the annual "Baird Gives Back Week." During this week, Baird provides its employees with paid hours to volunteer at Baird's selected nonprofit organization.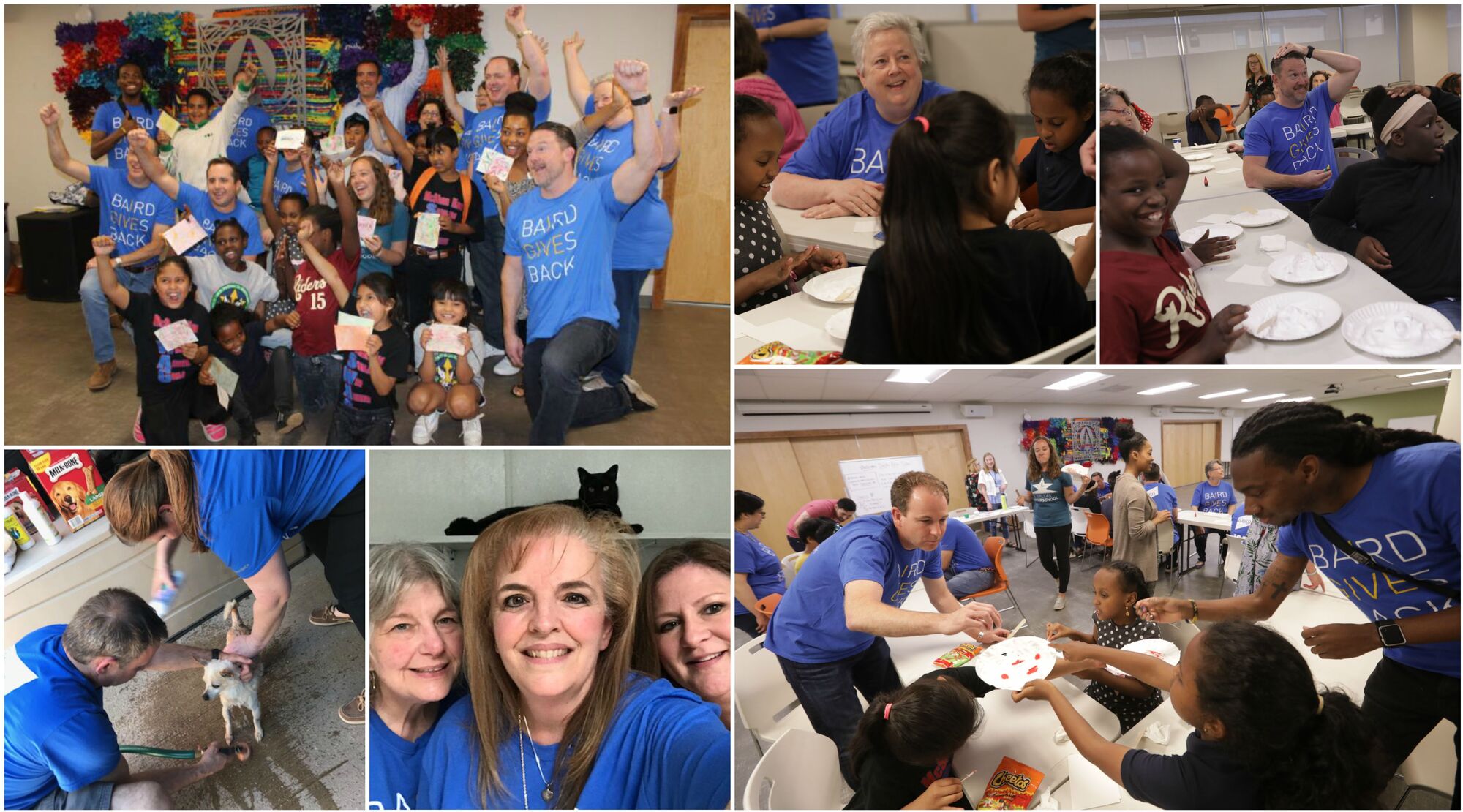 Additionally, each Baird employee is given the chance to participate in a "Baird Cares Day." On a Baird Cares Day, employees have the opportunity to take up to one paid day each year to volunteer in the community. The program is designed to encourage employees to provide volunteer service to a nonprofit organization of their choice.
This year:
More than 2,100 associates and family members took part in Baird Gives Back Week
105 different Baird locations participated
Together, they donated more than 7,800 hours (324 days) of time!
By doing this, Baird was able to help nearly 179 nonprofit organizations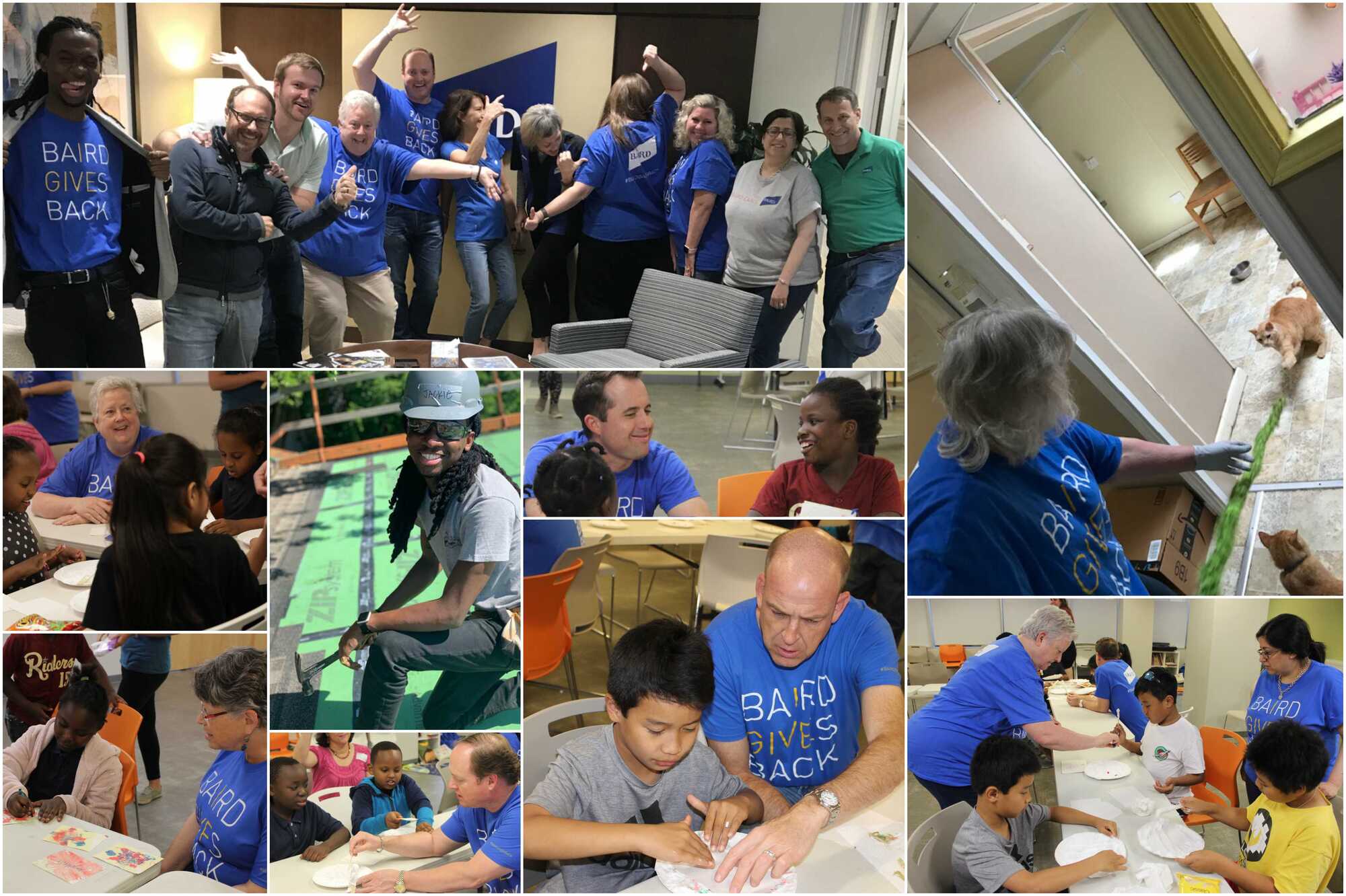 For more information on Baird Gives Back week,
click here
.
"The continued growth and success of Baird Gives Back Week truly reflects Baird's long-time commitment to giving back to our communities," said Paul Purcell, Baird Chairman and CEO. Steve Booth, Baird President & Chief Operating Officer, echoed that sentiment: "Our associates demonstrate a remarkable drive for helping others, and I am incredibly proud of their dedication to supporting charitable organizations and furthering the causes they believe in."
"Volunteering is always a rewarding experience, but working alongside your peers to support an organization and contribute to its mission is truly special," Kimberly Thekan, Directory of Talent Acquisition & Integration, said. "I am proud that the strong participation of our Private Wealth management business continues to drive the growth and success of Baird Gives Back Week."
STAR WARS:
Baird's Dallas and Fort Worth branches hosted private screenings of Star Wars: Episode IX – The Rise of Skywalker, the final installment of the Star Wars sequel trilogy. We want to thank our many clients, friends and colleagues that joined us – we're so grateful to work with you!

Clients and their families enjoyed an assortment of candy, gifts and of course, plenty of popcorn!