Our Community
Community involvement is part of the Baird culture—we are encouraged to maintain a balance between home, community, and work. Baird associates are encouraged to organize and participate in fund-raising events for many causes, including education, health and human services, and the arts.
Since Baird opened its doors in 1919, we have acted on our commitment to give back to the communities we serve.
Contact us today to learn more about Baird's participation in our community.
Some of the foundations we are honored to support are:

Wind Youth Services: They currently operate the area's only emergency shelter for runaway, homeless and street youth as well as the area's only drop-in center for runaway, homeless and street youth and transition age youth. Wind Youth Services has been recognized as the leader for homeless youth services in Sacramento County by both Sacramento County and the City of Sacramento. Sacramento County's Continuum of Care has recognized Wind Youth Services a vital component of the County's homeless services.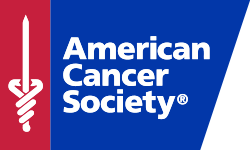 American Cancer Society: The American Cancer Society is the nationwide community-based voluntary health organization dedicated to eliminating cancer as a major health problem by preventing cancer, saving lives, and diminishing suffering from cancer, through research, education, advocacy, and service.