Our Community
At Baird, we believe giving back isn't just the right thing to do - it's at the core of what it means to call a community "home".


Providing Hope and Happiness at Seattle Make-A-Wish Gala


Baird proudly sponsored the Make-A-Wish® Alaska and Washington's Wish Night Gala & Auction event which raised over $2.1 million and helped grant wishes to children in need in Alaska and Washington over the next year. To read the full article, click here.
Jeans Day For Charity

During the past two years, our Seattle Jeans Day For Charity campaign has supported 18 local charities and organizations with donations from Seattle Baird associates totaling over $31,000, just $5 at a time. From stuffing the bus, to growing beards and running for hope, we are proud to support our local charities!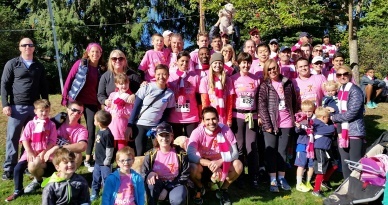 Baird Gives Back Week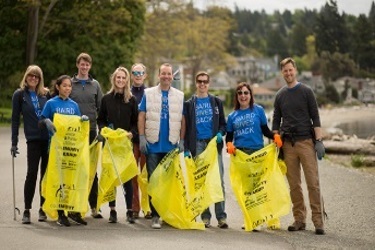 The mission of Baird Gives Back Week is to broaden and deepen associate involvement in volunteer opportunities. In 2016, this firm-wide event included more than 1,500 volunteers from over 60 Baird offices from Seattle to Shanghai!

This past May, associates from the Seattle branch worked together to help make a difference for some local charities in our downtown community. Over the course of 3 days, we prepared and served meals to the residents of Angeline's Center for Women, and worked with Operation Sack Lunch preparing and serving lunch to those in need. We also put together over 400 care packages for the homeless teens of YouthCare.
United Way of King County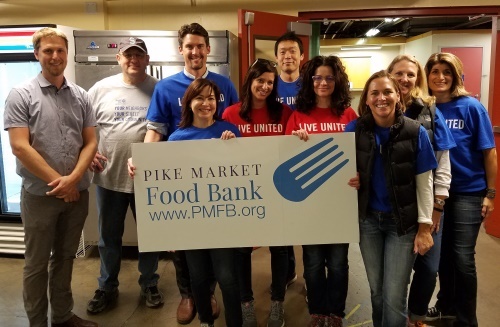 The United Way of King County serves thousands in our community with the help of individuals and corporations alike. Each year, Baird associates are able to make a difference in two helpful ways: volunteering at a local charity affiliated with the United Way, and making their own financial donations to the United Way.
This past September, Seattle associates teamed up for a busy day volunteering at the Pike Market Food Bank where we helped hand out over 3,000 pounds of food to those in need.